Product Description
10KW Solar Moudle Charge Battery Inverter Solar Power System
The 10KW sunllnet energy system provides homes and small business with electricity in the range of 50KWH and 65KWH everyday. It powers all basic loads including: Lights, Fans, Television, washing machine, air conditioner, pumping machine, Small Fridge.
● DC Input voltage: 220V
● AC output Power: Single-phase 220V 50Hz
● Suitable for Daily Power Consumption≤65KWH
● Allowable Max Loads Power≤10KW
● Fully Charging Time 4.5-6 hours under sufficient sunshine
Features
● All-in-one high integrated off-gird solar system.
● Pure sine wave output.
● Battery power indicate.
● Digital indication for Solar module charging & load power.
● Automatic switch between Solar generation and utility power.
● Solar power generation always preferred.
● High-efficiency, easy-installation and reliable performance.
● Economic and environment-friendly.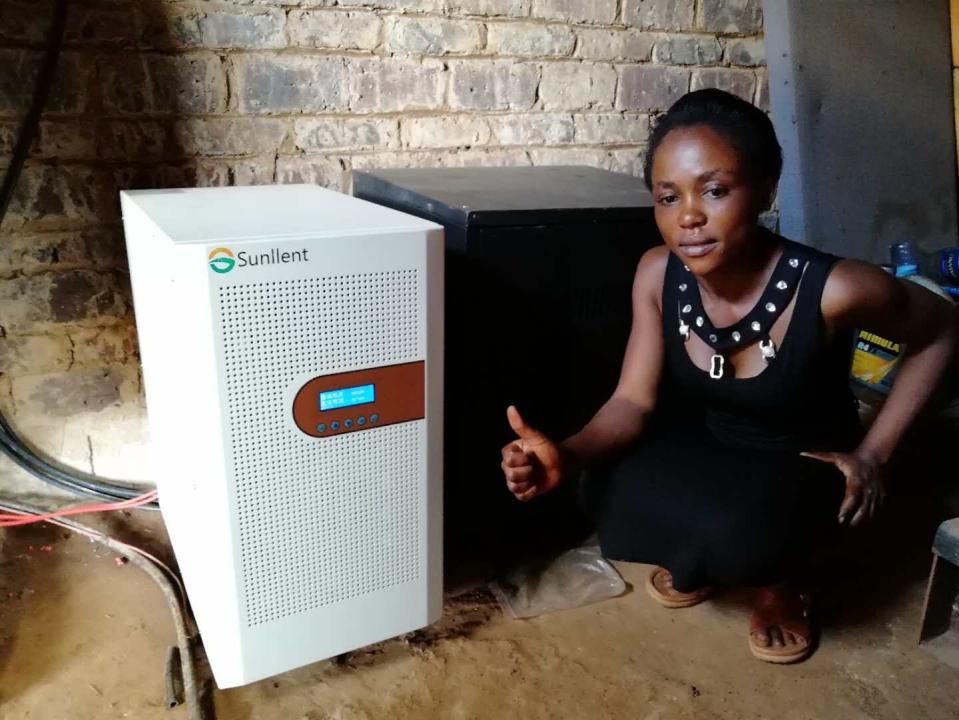 Solar Power System be composed of the solar battery, solar modules, controller, solar inverter, accumulator, load etc.
The Solar Power System send the adjusted energy to dc load and ac load, on the other hand store excess energy to the battery, when generated electricity cannot meet the load needs, control will delivery battery power to the load. After the battery fully charged, the controller control the storage battery not overshoot. When stored electricity in battery used out, the controller controller the battery not be over discharge,to protect the battery.
Application Scenarios
● Household appliance: refrigerators, air conditioning, television, soybean milk machine, microwave ovens, induction cooker.
● Electric tools: disk saw, electric drill, grinding machine, buffers, welding machine and cutting machine, air compressor.
● Office equipment: computer, printer, monitor, fax machines, scanners.
● Household appliance: vacuum cleaner, fans, fluorescent lamp and incandescent lamp, razor, sewing machine.
● Kitchen appliance: coffee machine, mixer, ice tag, toaster.
● Industrial equipment: metal halide lamp, high-pressure sodium lamp.
● Home entertainment electronics: TV, VAR, video game consoles, acoustics, musical instruments, satellite equipment.