Main Feature

● Built-in PWM Solar controller
● Pure sine wave Inverter
● Low frequency design
● Output power factor is 0.9-1 and output socket can choose
● Can accept generator's output
● Full automatic and silent operation
● Automatically transfer between battery and line modes
● Three-steps intelligent charging control to recharging time
● The charging current is up to 100Amp
Full Protection
Protection for polarity reverse protection, ac output power, short circuit protection, low battery voltage, over load, output short circuit and over- temperature Restrain surge interference, eliminate noise, protection for thunder striking, provide the reliable power to the home appliances.

Applications
Supply the reliable long back up time power for the home appliances and office appliances Solar power systems.
Products Description of 5KW Pure sine wave inverters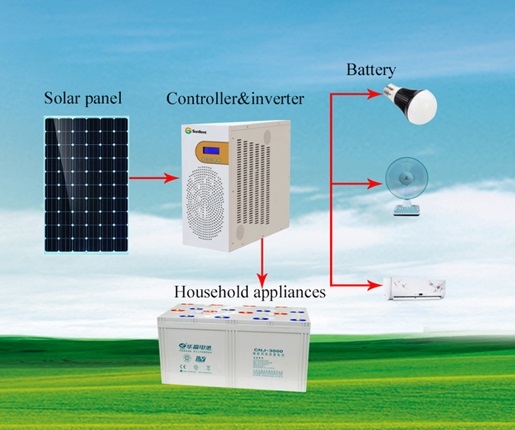 Application of our Products
●
Living house and home building
●
Office building, factory and warehouse
●
Power station, field operation and some huge engineer construction
●
Suitable for various home appliance, Office equipment,Journeys, Camping, Tents, Boat Trip
Introduction of Company
Jiangsu sunllent electrical equipment is a professional Solar inverter, Power inverter and Solar power system manufacturer in the field of power electronics more than 10 years. We have one large production solar inverter sites, Guoji Town, Yangzhou City. We have own our technical department. Sunllent Inverter has been a leading enterprise in the electrical industry in China.
Our company invests 10% of its annual revenue in researching and development every year. We had international advanced equipments for developing, testing and producing. Sunllent Inverters invited the best technical elites at home, meanwhile, the company established perfect cooperation relationship with domestic scientific research units and academies, to strive for making products that reach advanced world standards.